4 Key Benefits of Combination Feed & HEM End Mills
Designed to conquer machine limitations and other common machining issues, combination and multifunctional tooling are highly coveted by machinists. These tools often integrate multiple geometries and flute designs to tackle wider varieties of machining applications with the same tool. This means fewer tools and tool changes are needed within a job, reducing complexity and increasing shop flexibility.
Taking these Issues and limitations into consideration, Harvey Performance Company's Engineering Team went to work to design a new series of end mills referred to as Helical Solutions' Combination High Feed & HEM End mills. This product series offers a feature set that will solve the four common issues listed below along with a few other issues that machinists commonly experience in the spindle.
For most shops, machine limitations cause longer, costlier, and more complicated jobs. If you are reading this article, you may know exactly what we are talking about. Machinists have a job that needs to be completed and end up having to add another operation. They find themselves improvising on tooling to complete an operation. This is because their machine has a limited number of tool stations, less than adequate horsepower, or several other limitations. Many times, this will impact operations in a negative way by increasing overall cost or reducing the quality of parts. As the name suggests, Helical's Combination Feed & HEM tooling has been designed to excel in both applications without requiring a tool change. The end profile is non-center cutting for high feed applications, while the offset chipbreaker OD geometry excels in high efficiency milling strategies.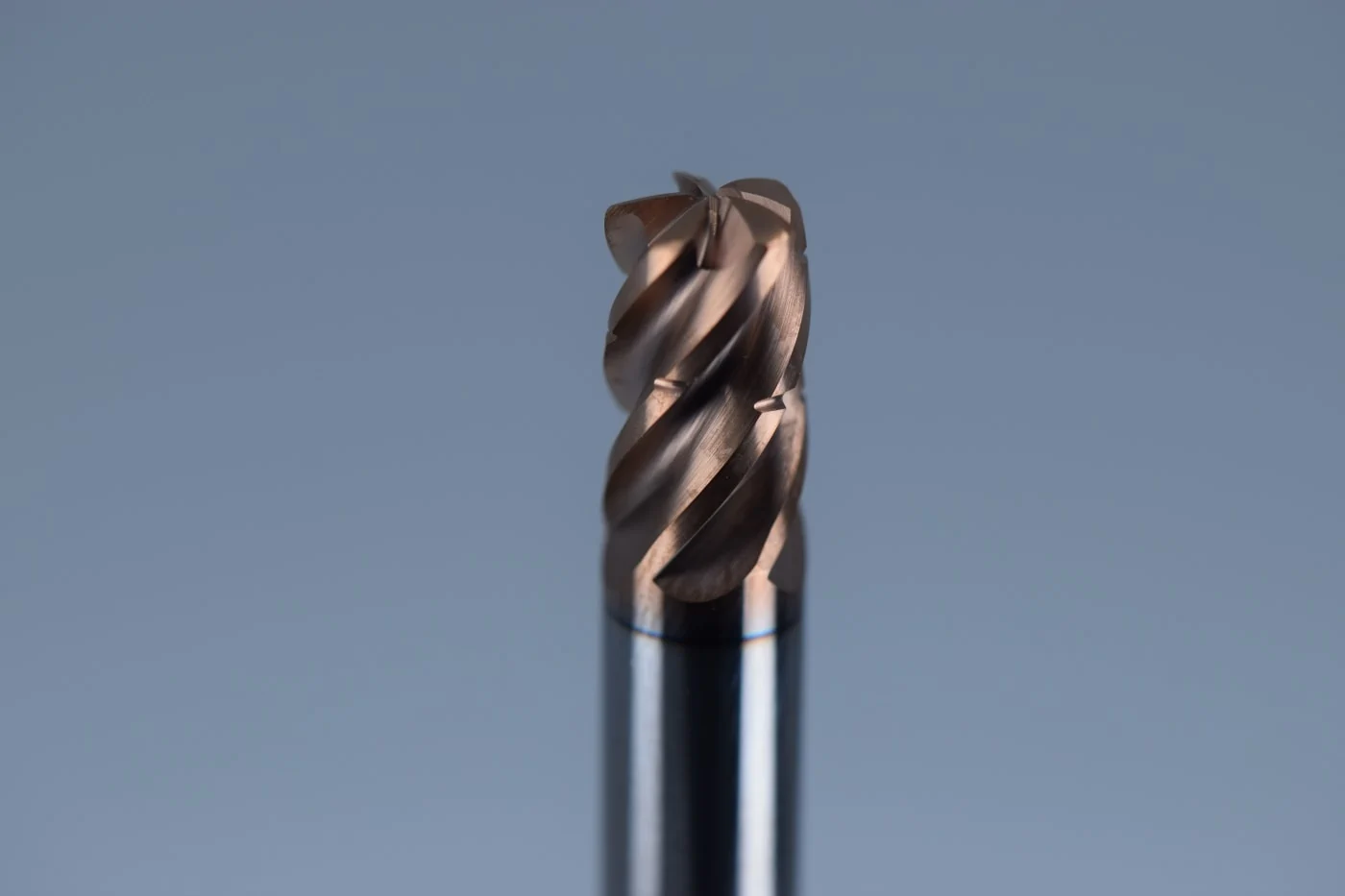 How This Tool Addresses Machine Limitations
A common issue present in a fair number of shops is a limited number of tool stations available. The Combination Feed & HEM products afford the ability to do multiple roughing and finishing operations with one tool, using only one tool position. This eliminates the need to try to blend tools or control multiple offsets in your machining operation.
A second machine limitation that may affect your tool choice is you machine horsepower. The high feed end geometry and the chipbreaker OD geometry are both designed to reduce the amount of power required. This opens up new opportunities within light duty and low horsepower machines, offering more flexibility to your shop.
Cut Down Part Cycle Times
In a shop, long cycle times negatively impact productivity and machine availability. As the manufacturing industry becomes more competitive and as jobs become more demanding, the need for reducing cycle times becomes even more important.
The Combination Feed & HEM End Mills allow the use of both High Feed and High Efficiency milling strategies that provide high metal removal rates in your operations. Increased material removal rates lead directly to reduced cycle times, plus the versatility of these tools helps to avoid time-consuming tool changes.
Click Here to Watch Helical's Combination Feed & HEM Mill Be Pushed to the Limits
Limiting Complexity and Increasing Ease of Use
With today's machined parts growing in complexity, programming can become cumbersome with multiple machining strategies and many tools required. Finding ways to reduce the complexity of programming can help an entire job run smoother through your shop.
These Combination Feed & HEM End Mills provide an increased ease of use. This gives you the ability to conquer multiple operations with one tool. This eliminates the need to program and set-up multiple tools, boosting productivity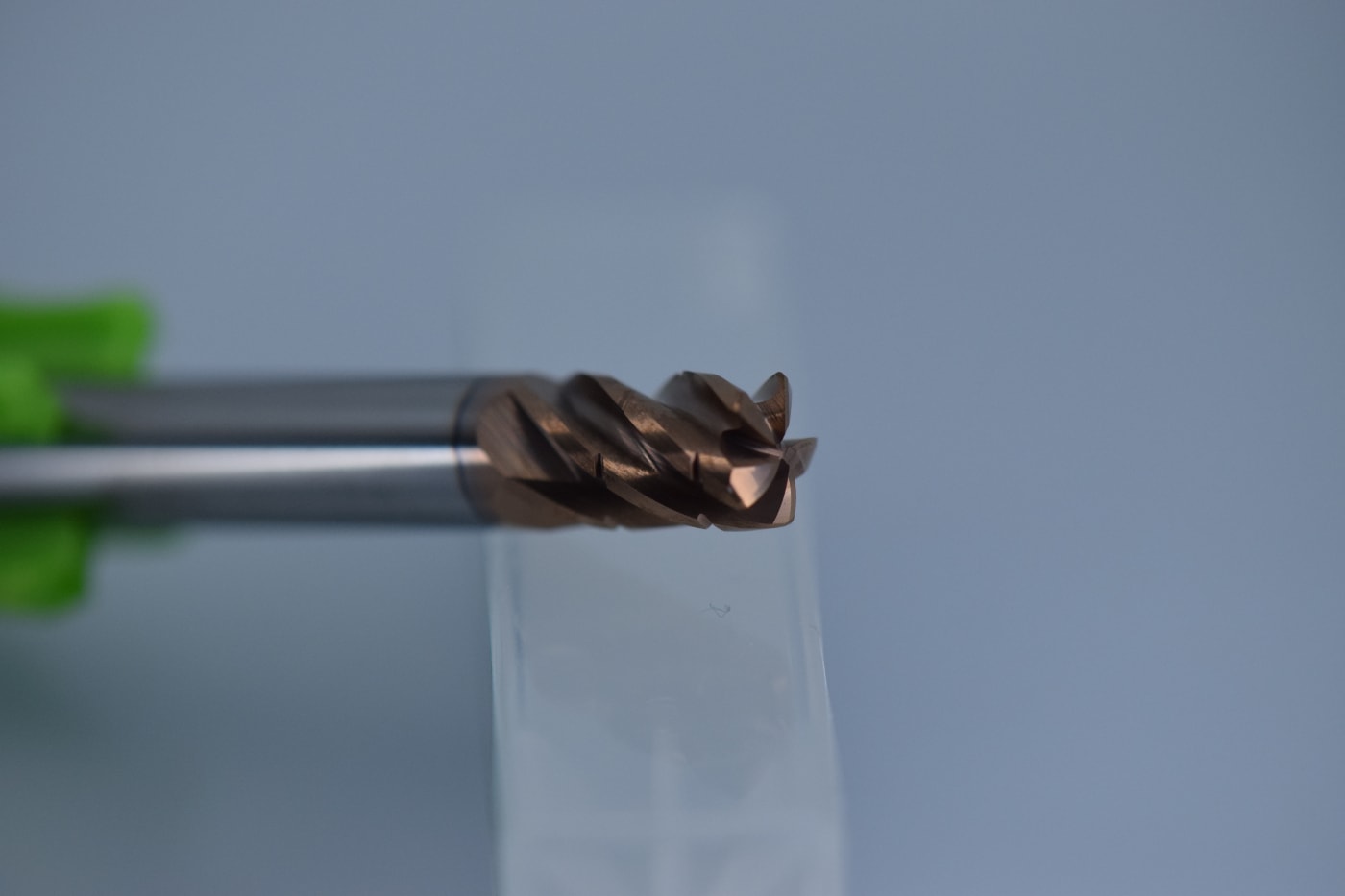 Cutting Down on Costs
Another common issue is the cost of purchasing tooling. The Combination Feed & HEM End Mills offer a feature set that allows the consolidation of tooling and operations. Reducing the number of different tools needed for your application can reduce the overall cost of your operations substantially.
Feed/HEM Product Capabilities and Application Areas
Helical's Combination Feed & HEM End mills are designed to tackle a broad range of demanding operations in a wide variety of steel types. As these products were engineered to solve machine limitation issues, the end geometry excels across a variety of operations. These include High-Feed milling operations, machining bores, closed or open pockets, internal or external contours, etc. The peripheral geometry was engineered with flexibility in mind. This allows the use of an HEM (High Efficiency Machining) toolpath to achieve high metal removal rates while maintaining great chip control as well as most traditional roughing and finishing strategies.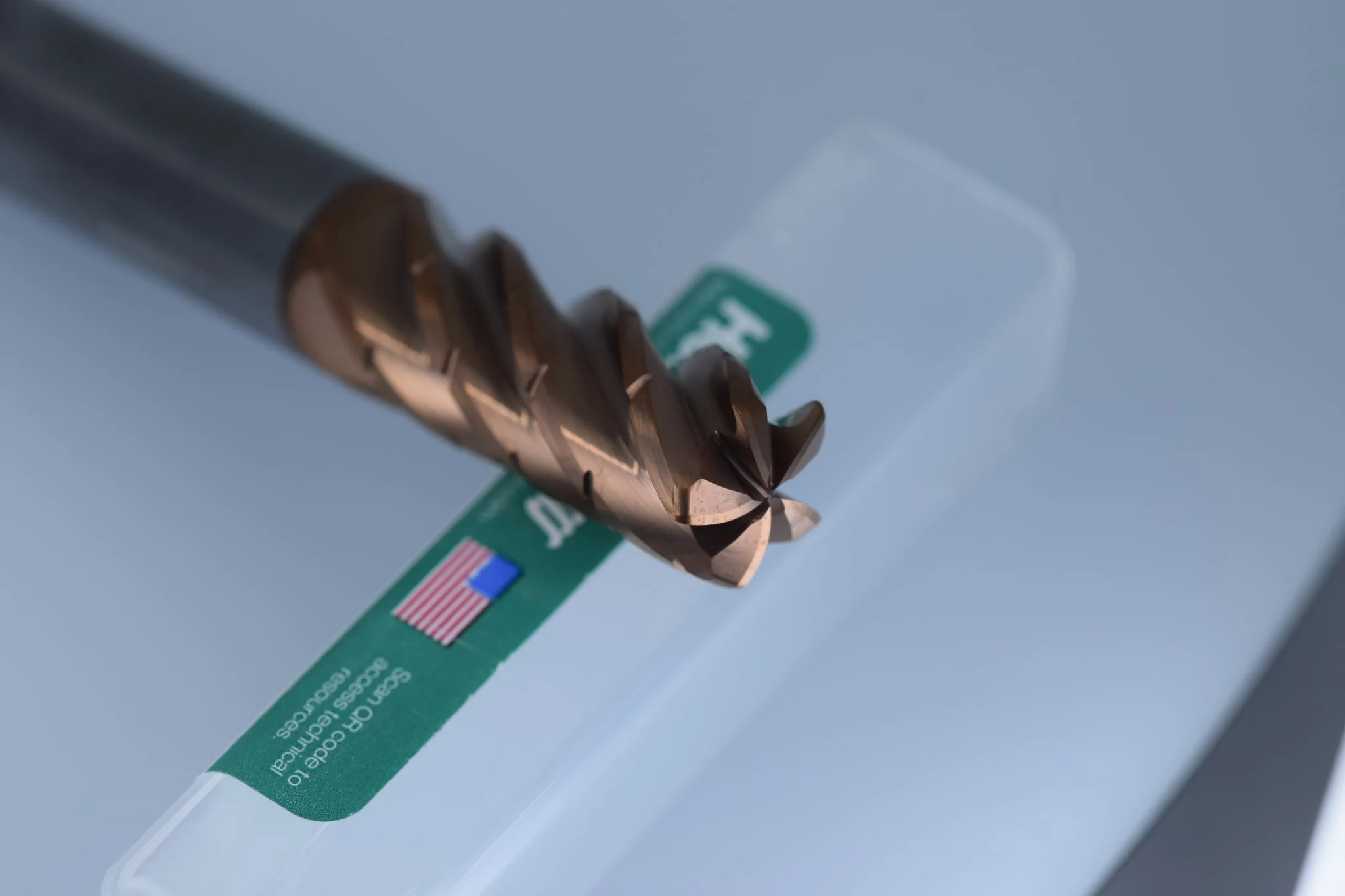 The versatility of these tools can be easily illustrated with a long list of applications:
High efficiency milling
High feed slotting
High feed roughing
Milling in open and closed pockets
Internal and external profiling
Helical ramping and interpolation
Rough and finish profile milling
Offset plunge milling in slots and deep pockets
Traditional roughing operations
Contouring and profiling operations
Commonly, machinists would need a range of specialty tooling to complete different aspects of a job. This requires long cycle times, and higher costs when all the necessary tools are considered. As most shops suffer from a limited number of available tool stations, combination mills aid in alleviating this pressure. These tools are designed to excel and conquer.
Conquer Machine Limitations and Shop Issues
Helical's Combination Feed & HEM End Mills were designed with versatility in mind. The major benefit of these tools is addressing machine limitations and the common issues presented above. These tools will provide you with a feature set that will allow you to combine operations, reduce cycle times, reduce cost, reduce scrap, and expand your machines capabilities. Let Helical impress you with the Combination Feed & HEM line of end mills.
https://www.harveyperformance.com/wp-content/uploads/2022/02/Feature-Image-Combo-Feed-HEM-IMG.jpg
525
1400
Harvey Performance Company
http://www.harveyperformance.com/wp-content/uploads/2018/08/Logo_HarveyPerformanceCompany-4.png
Harvey Performance Company
2022-02-15 15:52:51
2022-04-05 14:12:56
4 Key Benefits of Combination Feed & HEM End Mills