KAD Models – Featured Customer
Featured Image Courtesy of KAD Models
Established in 2012, KAD Models is a small, yet steadily growing prototype machine shop, which originated in the San Francisco Bay Area and has since opened its second location in Vermont. They have been a regional leader in the advanced manufacturing space for many years, and operate in close connection with other machine shops and related businesses like turning facilities, anodizers, welders, and more. KAD Models staff is comprised of diverse occupational backgrounds (e.g. mechanic, industrial engineer, blacksmith, etc.). Further, they have invested into their local community college and technical training programs to support an expanding talent pipeline for advanced manufacturing.
Brian Kippen is the owner & founder of KAD Models & Prototypes, Inc. Before launching KAD with model maker John Dove, Brian worked as the Director of Operations at A&J Product Solutions and a machinist at Performance Structures. Brian is drawn to the challenge of making design concepts into reality, and motivated by the ever-changing landscape of machining. Brian took time to speak with us about KAD Models, his experiences, machining techniques, and so much more.
Can you give us a little background on how KAD Models was started?
I worked for a few years repairing automobiles, then following high school, I attended college for about three weeks. After some strong encouragement from my mom, I moved out west. I joined the Marines, broke both of my feet, and was honorably discharged. Then, I got my broken foot in the door at a machine shop and knew what I wanted to be when I grew up. After years of working as a machinist, I went into business with one of my previous employers. After a year and a half, the partnership degraded and I made the decision to buy out my partner.
It's been really gratifying to see the business grow and get to know different types of customers as the shop's reputation spreads. One of the reasons I wanted to start my own shop is that I really wanted to see the industry evolve in a new way, to better meet people's needs. It's been really great to see that decision and the investments I've made in building KAD pay off.
We produce approximately $1.5M of parts for 100+ distinct clients each year. Since its founding in 2012, KAD has continued on a steady path of growth, adding staff, equipment, and clients without marketing or advertising. We build a broad range of products such as automotive drive axles, silicone cardiovascular valves, and fully functional consumer product models. Due to the nature of prototyping, no component is outside of the realm of possibility.
What machines are currently in your shop?
We use Haas CNC machines. At our West coast facility, we have six machines, five vertical 4 AXIS machining centers with capacities up to 26" Y AND 50" X and one 5 AXIS universal machining center. At our East coast facility, we currently have two new CNC ONE 3 AXIS and one 5 AXIS universal machining center paired with a Trinity Automation AX5 robotic cell. I decided to get a 5 axis milling machine earlier last year because I felt we should invest before the absolute necessity arose. I'm excited about the creative options it opened up and it's been fun to put it to good use. We are currently using both Fusion 360 and Surfcam software.
What sets KAD Models apart from the competition?
Our quick turnaround time of 3-5 days with our ability to tackle very complex parts sets KAD apart from a majority of manufacturers.
I also think our willingness to really dig in with the client and get to know what they need and why. We have a really creative team here at KAD and thrive at not only building complex parts, but helping industrial designers and engineers think through manufacturing, design, and usage requirements to build the simplest, most effective product we can. I've created prototypes before, just from a conversation with someone – not even a CAD drawing. It's these types of interesting challenges that made me want to be a machinist in the first place and that keeps me engaged and excited day-to-day.
KAD Models is an innovative company. Can you speak about what innovations KAD makes?
Well, KAD works with some of the most innovative companies out there, across all kinds of industries: medical devices, aerospace, automotive, and consumer electronics. We help people at the forefront of innovation bring their ideas to life, so I'd say innovation is basically our bread and butter. As far as our innovations in process, as I said before, KAD has a really creative team. Since we are well known for prototyping and since prototype manufacturing need not follow all the common work holding rules, we break them on a daily basis.
What is your favorite part of your job?
I love the challenge of taking on seemingly impossible ideas and turning them into tangible things. I'm really satisfied when I can come home after a long day and have held the things I've made in my hands. I'm also really proud to be a business owner. It's incredibly rewarding to see a team you've taught and grown to take on and be inspired by the same types of problems as you. It's been really cool to see what we've been able to accomplish for our clients. My personal passion remains automotive. KAD has reverse-engineered many no longer available automobile components and designed parts that upgrade vintage Datsuns.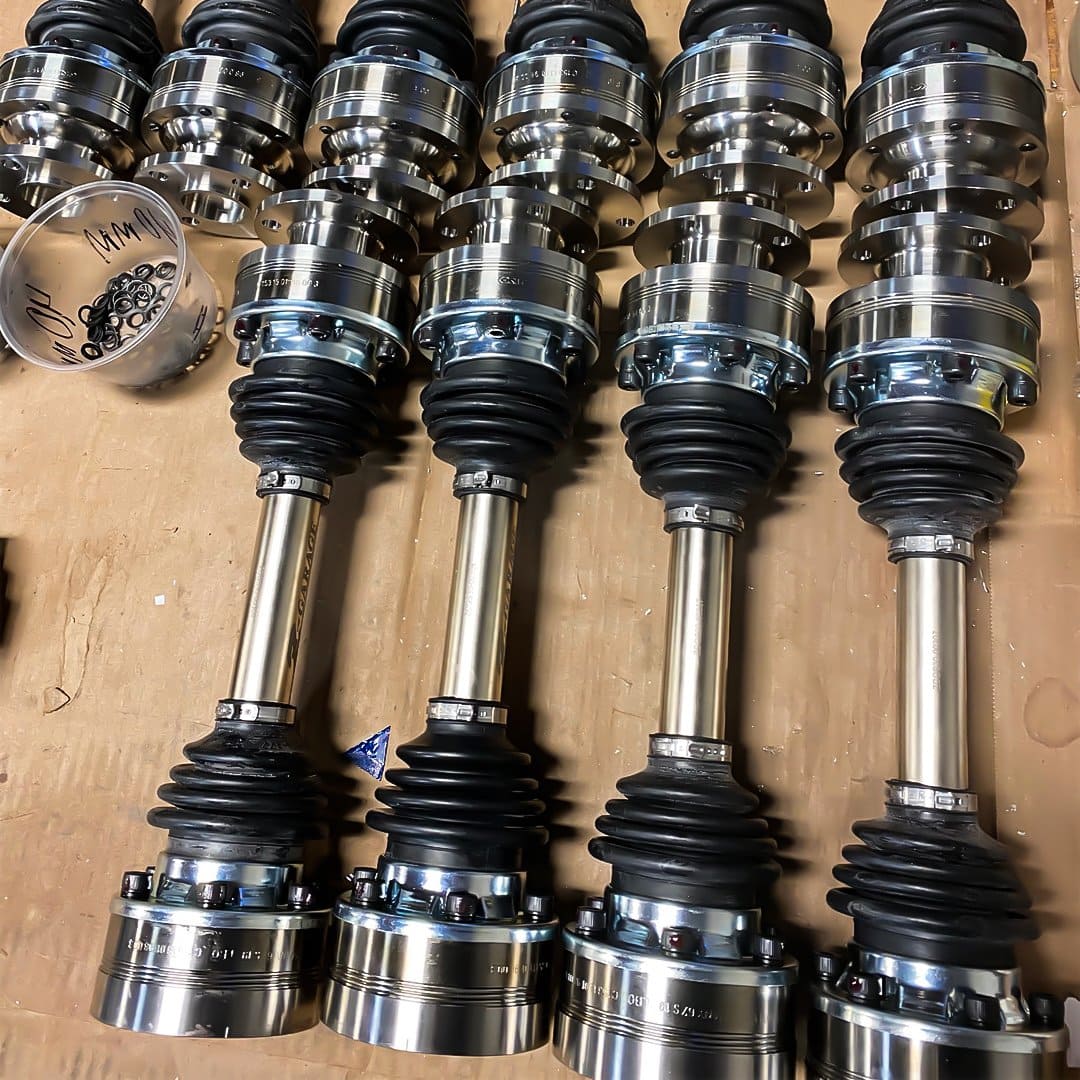 Why is high-quality tooling important to you?
In prototyping, you often get one chance in order to make deadlines. High quality and high-performance tools allow you to get this done without question. Given 95% of our tooling is either Helical or Harvey, I would say that high-quality tooling helps us out on a daily basis. We also use High Efficiency Milling (HEM) techniques, which Helical is optimized for. We find with long cutters and with deep pockets, HEM is almost a must. Often though, on shallow areas, it's overkill. As with salt, there can be too much.
If you could give one piece of advice to a new machinist what would it be?
Fail fast and fail often. Then learn from your mistakes.
I think the biggest thing is getting to know other machinists, learning other methods, and being open to alternative ideas. It's important to keep your mind open because there's always more than one way to machine something. One of the things I've found most rewarding about running my own shop is getting to set the tone of how we work with other shops and adjacent industries. I'm really passionate about the manufacturing community as a whole and I'm glad blogs like this exist to help draw connections amongst us.
Also, don't be afraid to challenge the status quo. I love working with new machinists because they bring different ideas to the table. That's really important for innovation and to keep us all moving forward.
Feel free to check them out at www.kadmodels.com or on Instagram @kadmodels or stop by their west coast shop in California or new east coast location in Vermont.
https://www.harveyperformance.com/wp-content/uploads/2020/04/Feature-Image-KAD-Models-IMG.jpg
525
1400
Guy Petrillo
http://www.harveyperformance.com/wp-content/uploads/2018/08/Logo_HarveyPerformanceCompany-4.png
Guy Petrillo
2020-04-07 08:39:20
2021-11-19 09:37:31
KAD Models – Featured Customer