In turning operations, the tool is stationary while the workpiece is rotating in a clamped chuck or a collet holder. Many operations are performed in a lathe, such as facing, drilling, grooving, threading, and cut-off applications. it is imperative to use the proper tool geometry and cutting parameters for the material type that is being machined. If these parameters are not applied correctly in your turning operations, built-up edge (BUE), or many other failure modes, may occur. These failure modes adversely affect the performance of the cutting tool and may lead to an overall scrapped part.

Common Types of Tool Failure

When inspecting a cutting tool under a microscope or eye loupe, there are several different types of turning tool failure modes that can be apparent. Some of the most common modes are:
Normal Flank Wear: The only acceptable form of tool wear, caused by the normal aging of a used cutting tool and found on the cutting edges.

This abrasive wear, caused by hard constituents in the workpiece material, is the only preferred method of tool wear, as it's predictable and will continue to provide stable tool life, allowing for further optimization and increased productivity.

Cratering: Deformations found on the cutting face of a tool.

This tool mode is a chemical and heat failure, localized on the rake face area of the turning tool, or insert. This failure results from the chemical reaction between the workpiece material and the cutting tool and is amplified by cutting speed. Excessive Crater Wear weakens a turning tool's cutting edge and may lead to cutting edge failure.

Chipping: Breaking of the turning tool along its cutting face, resulting in an inaccurate, rough cutting edge.

This is a mechanical failure, common in interrupted cutting or non-rigid machining setups. Many culprits can be to blame for chipping, including machine mishaps and tool holder security.

Thermal Mechanical Failure (Thermal Cracking): The thermal cracking of a cutting tool is due to significant swings in machining temperature.

When turning, heat management is key. Too little or too much heat can create issues, as can significant, fast swings in temperature (repeated heating and cooling on the cutting edge). Thermal Mechanical Failure usually shows in the form of evenly spaced cracks, perpendicular to the cutting edge of the turning tool.

Built-Up Edge (BUE): When chips adhere to the cutting tool due to high heat, pressure, and friction.
Effects of Built-Up Edge in Turning Application
What Is BUE In Machining?
A built-up edge is perhaps the easiest mode of tool wear to identify, as it may be visible without the need for a microscope or an eye loupe. The term built-up edge means that the material that you're machining is being pressure welded to the cutting tool. When inspecting your tool, evidence of a BUE problem is material on the rake face or flank face of the cutting tool.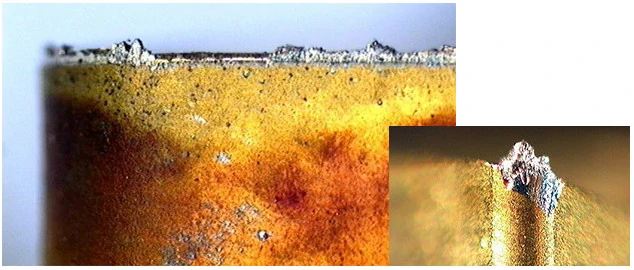 Problems With BUE
This condition can create a lot of problems with your machining operations, such as poor tool life, subpar surface finish, size variations, and many other quality issues. The reason for these issues is that the centerline distance and the tool geometry of the cutting edge are being altered by the material that's been welded to the rake or flank face of the tool. As the BUE condition worsens, you may experience other types of failures or even catastrophic failure.
Causes of Built-Up Edge in Turning Applications
Improper Tooling Choice
Built-Up Edge is oftentimes caused by using a turning tool that does not have the correct geometry for the material being machined. Most notably, when machining a gummy material such as aluminum or titanium, your best bet is to use tooling with extremely sharp cutting edges, free cutting geometry, and a polished flank and rake face. This will not only help you to cut the material swiftly but also to keep it from sticking to the cutting tool.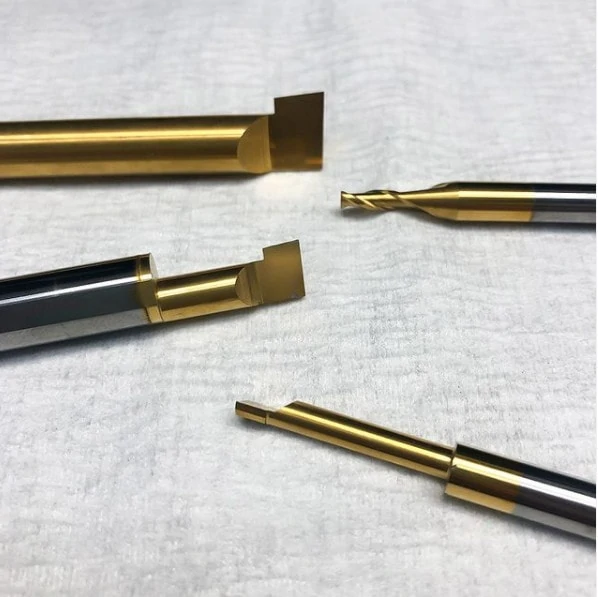 Using Aged Tooling
Even when using a turning tool with correct geometry, you may still experience BUE. As the tool starts to wear and its edge starts to degrade, the material will start building up on the surface of the tool. For this reason, it is very important to inspect the cutting edge of a tool after you have machined a few parts, and then randomly throughout the set tool life. This will help you identify the root cause of any of the failure modes by identifying them early on.
Insufficient Heat Generation
Built-up edge can be caused from running a tool at incorrect cutting parameters. Usually, when BUE is an issue, it's due to the speed or feed rates being too low. Heat generation is key during any machining application – while too much heat can impact a part material, too little can cause the tool to be less effective at efficiently removing chips.
4 Simple Ways to Mitigate Built-Up Edge in Turning Applications
Chipbreaker Tooling
When selecting a tool, opt for free cutting, up sharp geometries with highly polished surfaces. Selecting a tool with chipbreaker geometry will also help to divide chips, which will help to remove it from the part and the cutting surface. Boring bars with chipbreaker geometry allow for maximum control over the chips leading to freer cutting when turning.
Correct Speeds and Feeds
Be confident in your application approach and your running parameters. It's always important to double-check that your speeds and feeds are appropriate for your turning application. Ensure the condition of your machine is optimal as older machines used for abrasive materials may display backlash. Consult your tooling manufacturer for recommended speeds and feeds and to prevent from aggressively running your machine more than it can handle.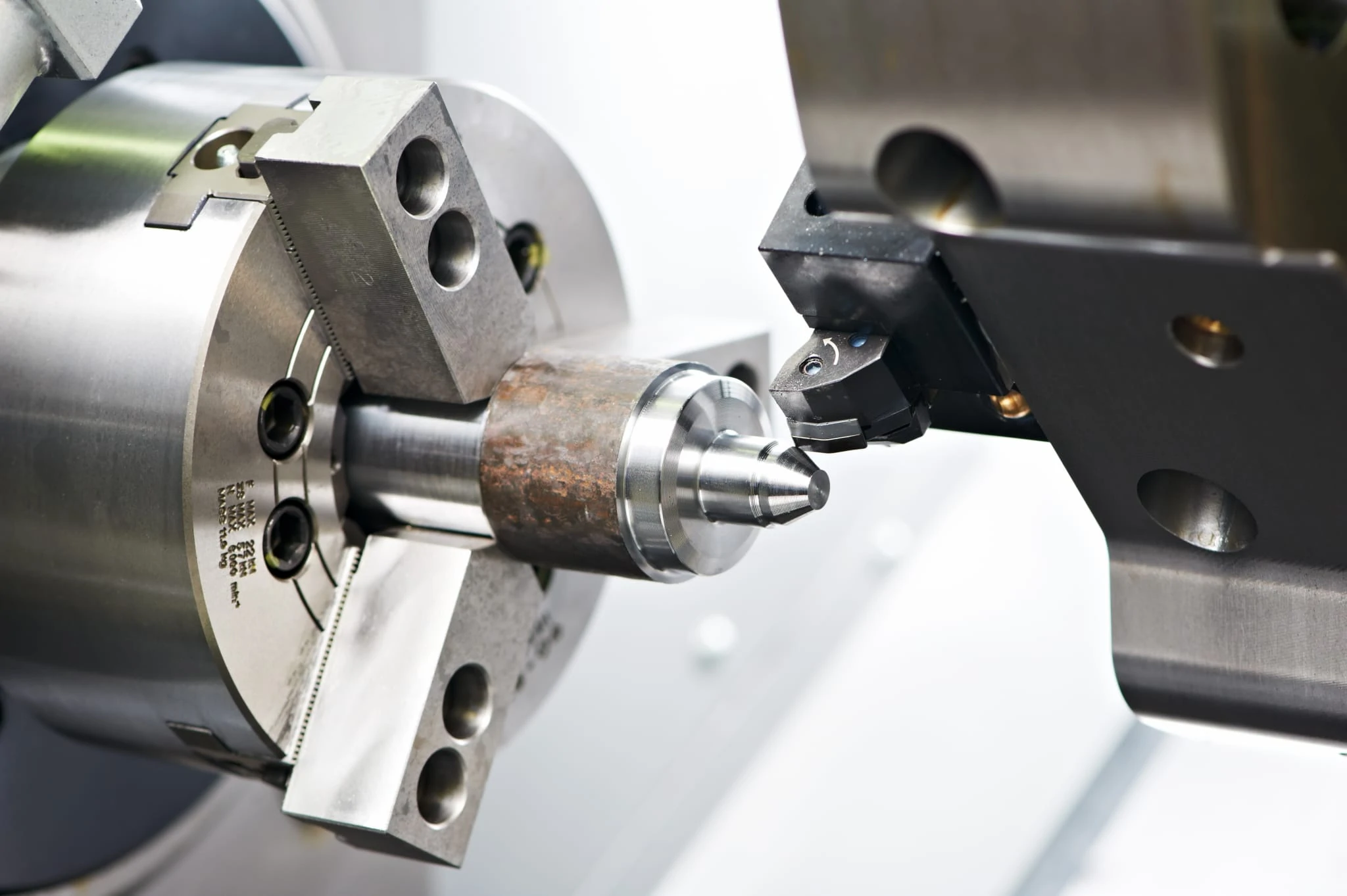 Coolant Usage
When coolant is directed towards a part, it can evacuate chips and aid in preventing high temperatures from melting onto the cutting edge. Thus, BUE is less likely to occur when coolant is utilized. Make sure the coolant is focused on the cutting edge and increase the coolant concentration amount.
Tool Coatings
Opt for a coated insert, as tool coatings are specifically engineered for a given set of part materials, and are designed to prevent common machining woes. Coatings are designed to minimize the impact of cutting forces and to keep tool failure at bay. Machinists must select the right material specific coating for their turning operations in order to promote the life of their tools.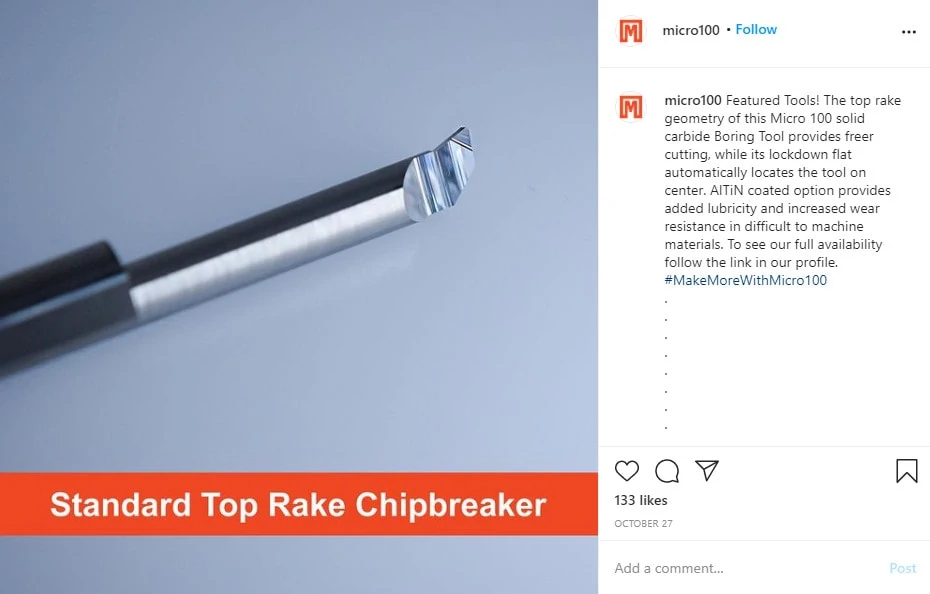 https://www.harveyperformance.com/wp-content/uploads/2020/12/Feature-Image-BUE-IMG-2.jpg
525
1400
Harvey Performance Company
http://www.harveyperformance.com/wp-content/uploads/2018/08/Logo_HarveyPerformanceCompany-4.png
Harvey Performance Company
2020-12-10 16:51:40
2023-11-17 15:11:44
Causes & Effects of Built-Up Edge (BUE) in Turning Applications