Helical Solutions' High Feed End Mills provide many opportunities for machinists, and feature a special end profile to increase machining efficiencies. A High Feed End Mill is a High Efficiency Milling (HEM) style tool with specialized end geometry that utilizes chip thinning, allowing for drastically increased feed rates in certain applications. While standard end mills have square, corner radius, or ball profiles, this Helical tool has a specialized, very specific design that takes advantage of chip thinning, resulting in a tool that can be pushed harder than a traditional end mill.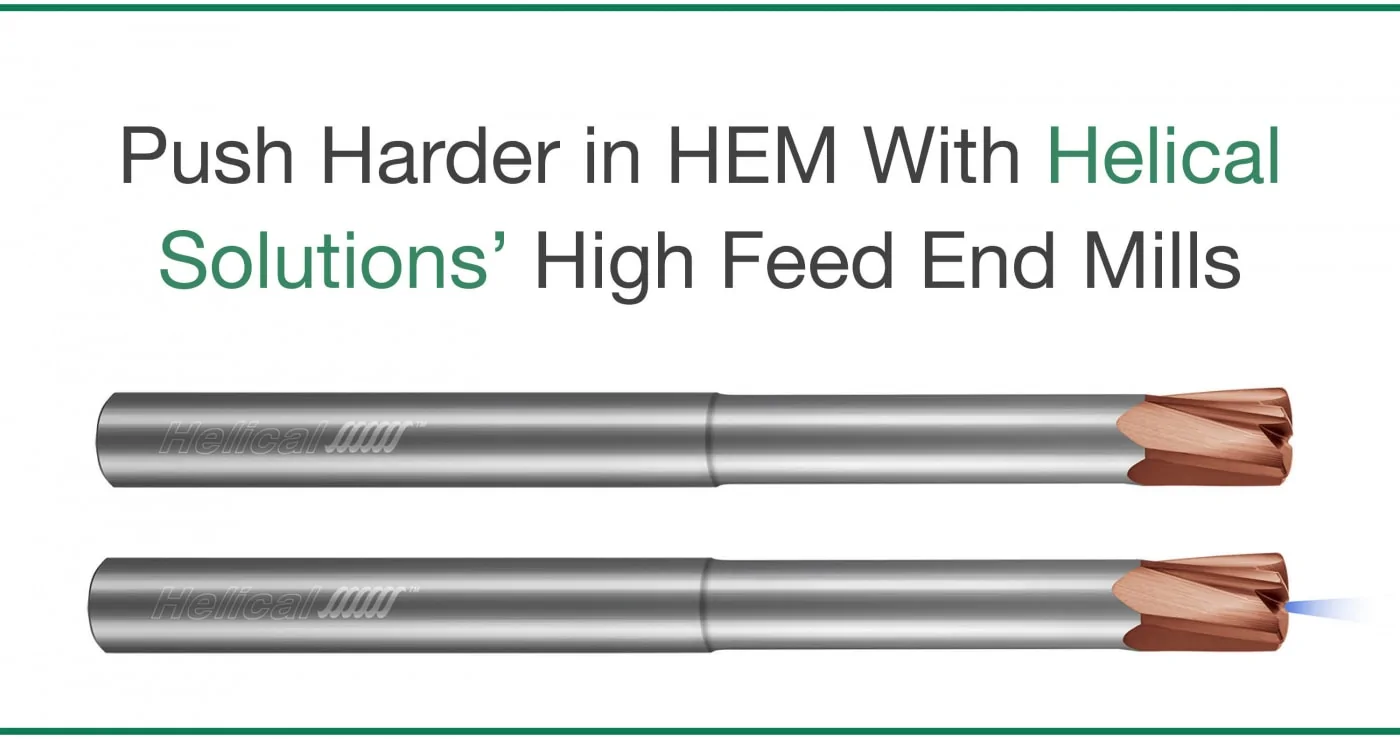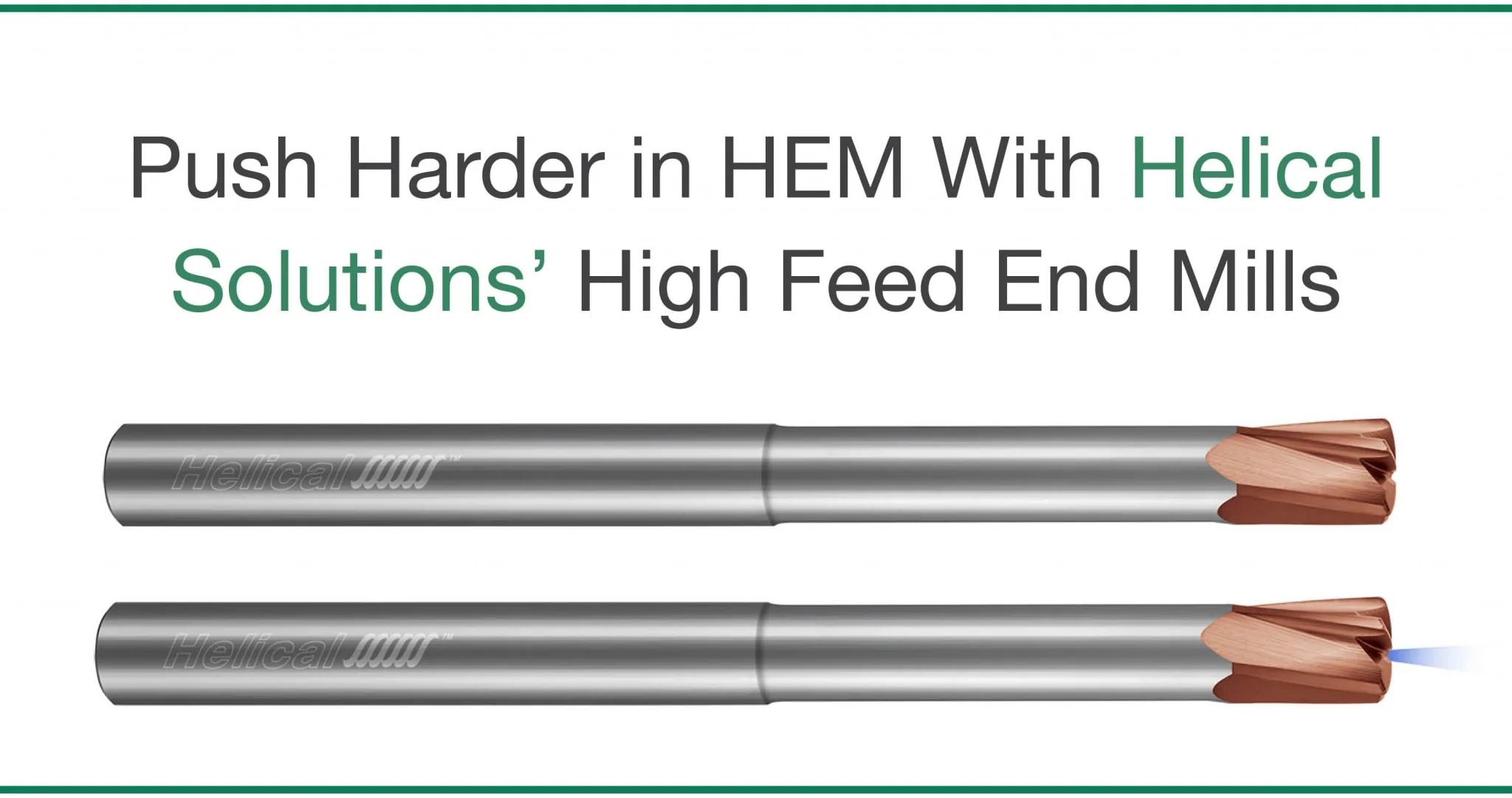 Below are 5 things that all machinists should know about this exciting Helical Solutions product offering.
1. They excel in applications with light axial depths of cut
A High Feed End Mill is designed to take a large radial depth of cut (65% to 100% of the cutter diameter) with a small axial depth of cut (2.5% to 5% diameter) depending on the application. This makes them perfect for face milling, roughing, slotting, deep pocketing, and 3D milling. Where HEM toolpaths involve light radial depths of cut and heavy axial depths of cut, these utilize high radial depths of cut and smaller axial depths of cut.
2. This tool reduces radial cutting forces
The end profile of this tool is designed to direct cutting forces upward along the axis of the tool and into the spindle. This reduces radial cutting forces which cause deflection, allowing for longer reach tools while reducing chatter and other issues that may otherwise lead to tool failure. The reduction of radial cutting forces makes this tool excellent for use in machines with lower horsepower, and in thin wall machining applications.
3. High Feed End Mills are rigid tools
The design and short length of cut of these end mills work in tandem with the end geometry to produce a tool with a strong core, further limiting deflection and allowing for tools with greater reach lengths.
4. They can reduce cycle times
In high RDOC, low ADOC applications, these tools can be pushed significantly faster than traditional end mills, saving time and money over the life of the tool.
5. High Feed End Mills are well suited for hard materials
The rigidity and strength of High Feed End Mills make them excellent in challenging to machine materials. Helical's High Feed End Mills come coated with Tplus coating, which offers high hardness and extended tool life in high temp alloys and ferrous materials up to 45Rc.
In summary, these tools with specialized end geometry that utilizes chip thinning and light axial depths of cut to allow for significantly increased feed rates in face milling, slotting, roughing, deep pocket milling, and 3D milling applications. The end profile of a High Feed End Mill applies cutting forces back up into the spindle, reducing radial forces that lead to deflection in long reach applications. Combining this end geometry with a stubby length of cut results in a tool that is incredibly rigid and well suited for harder, difficult to machine materials.
https://www.harveyperformance.com/wp-content/uploads/2020/02/Feature-Image-5-Things-High-Feed-EMs-IMG-Copy-2.jpg
525
1400
Alexander Bean
http://www.harveyperformance.com/wp-content/uploads/2018/08/Logo_HarveyPerformanceCompany-4.png
Alexander Bean
2020-02-13 15:25:16
2023-10-05 09:01:48
5 Things to Know About Helical's High Feed End Mills