You can find a direct link to Harvey Tool and Helical tool libraries for SolidCAM by clicking the "Download" buttons in the webpage above, or by clicking the links below.
These links will trigger an automatic download of a ZIP file which contains the various SolidCAM library files (in .TAB format) for each brand. You can find these files by heading to your File Explorer and going to your Downloads folder. Each ZIP file will contain multiple TAB files, broken down by product group. For example, you will see different Harvey Tool end mill libraries for ball, square, corner radius, and all of the material specific products. For ease of use, it would be best to extract the various tool libraries from the ZIP file into the folder where you typically store your tool library files.
Once you have downloaded your tool library, you will need to import the tool libraries into SolidCAM by clicking on the "SolidCAM" menu on your top toolbar. From there, navigate to the "Tool Library" option in the drop down menu, and select "Edit Tool Library".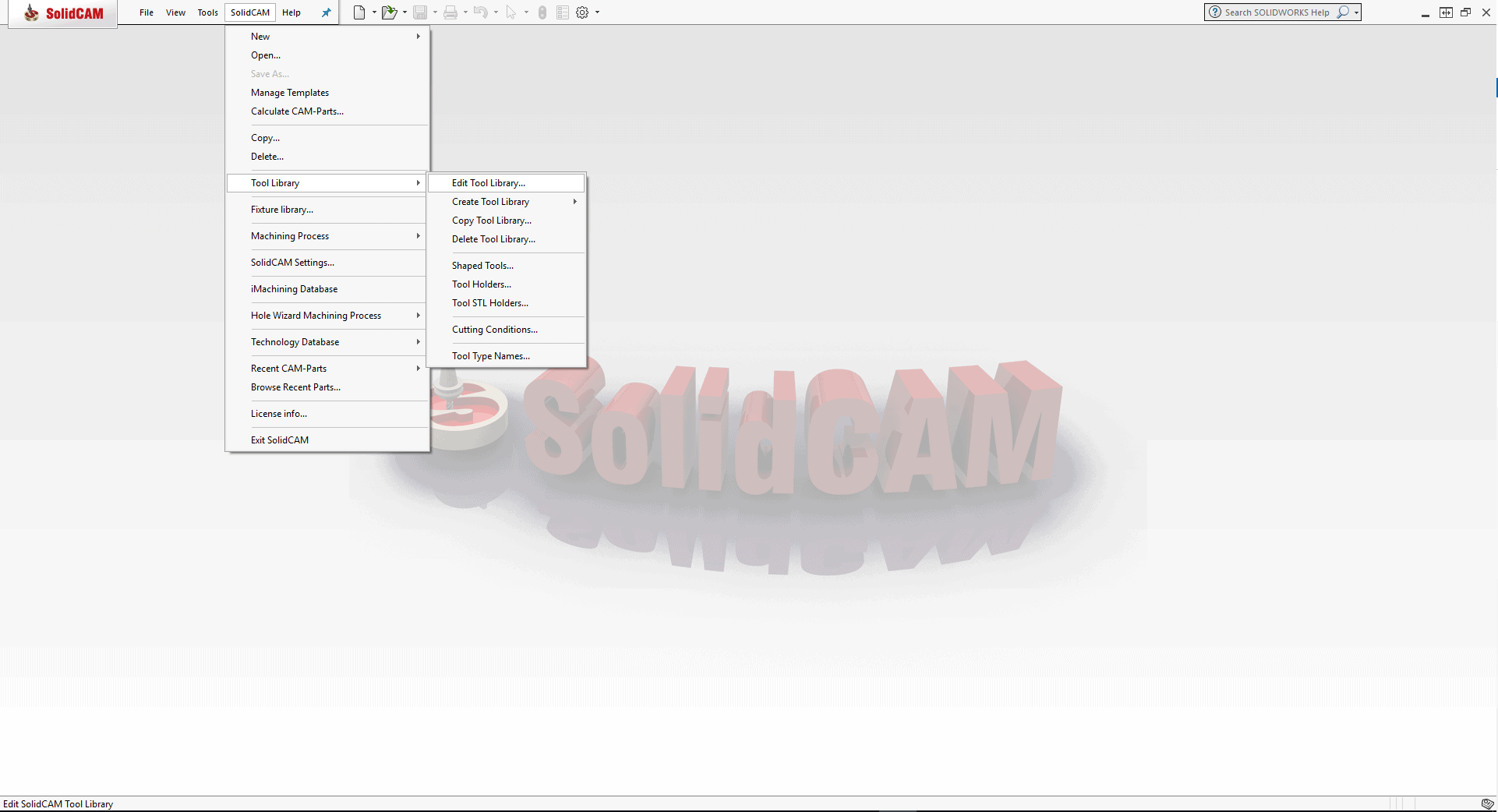 Once inside the Tool Library editor, you will want to make sure that SolidCAM is pulling from the correct tool library folder. Since all of the Harvey Tool and Helical tool libraries are in TAB format, under "Library Type" you will want to have TAB selected. Once TAB is selected, the "Source Library" drop down menu should populate with the different available library files. If you cannot see the Harvey Tool and Helical tool libraries, please double check to make sure that you are searching within the correct folder.
Once you find the tool library you want to import, select "OK" and the tool library will populate into a new window inside SolidCAM.
After that, you are all set! You can add these tools to a job, move them around to different lists, and enjoy the convenience of having access to thousands of Harvey Tool and Helical Solutions cutting tools with the click of a mouse.
If you have further questions or need support with SolidCAM downloads, please get in contact with your local SolidCAM rep, SolidCAM reseller, or visit https://www.solidcam.com/en-us/ for more information.
http://www.harveyperformance.com/wp-content/uploads/2018/08/Logo_HarveyPerformanceCompany-4.png
0
0
Jeff Rauseo
http://www.harveyperformance.com/wp-content/uploads/2018/08/Logo_HarveyPerformanceCompany-4.png
Jeff Rauseo
2019-05-31 10:33:35
2019-06-19 08:28:25
Downloading a Tool Library