Once you have downloaded your new ESPRIT tool libraries, selecting a specific tool or group of tools can be done in several ways.
One way to find a tool is to search for a tool by tool number, or EDP number. For example, if you are looking for Helical Tool EDP 00015, you can find the EDP in the "Tool ID" field within the library. Unfortunately, there is not currently a way to search by tool number within ESPRIT, but you can still filter the list by ascending or descending numbers to help find the tool you are looking for.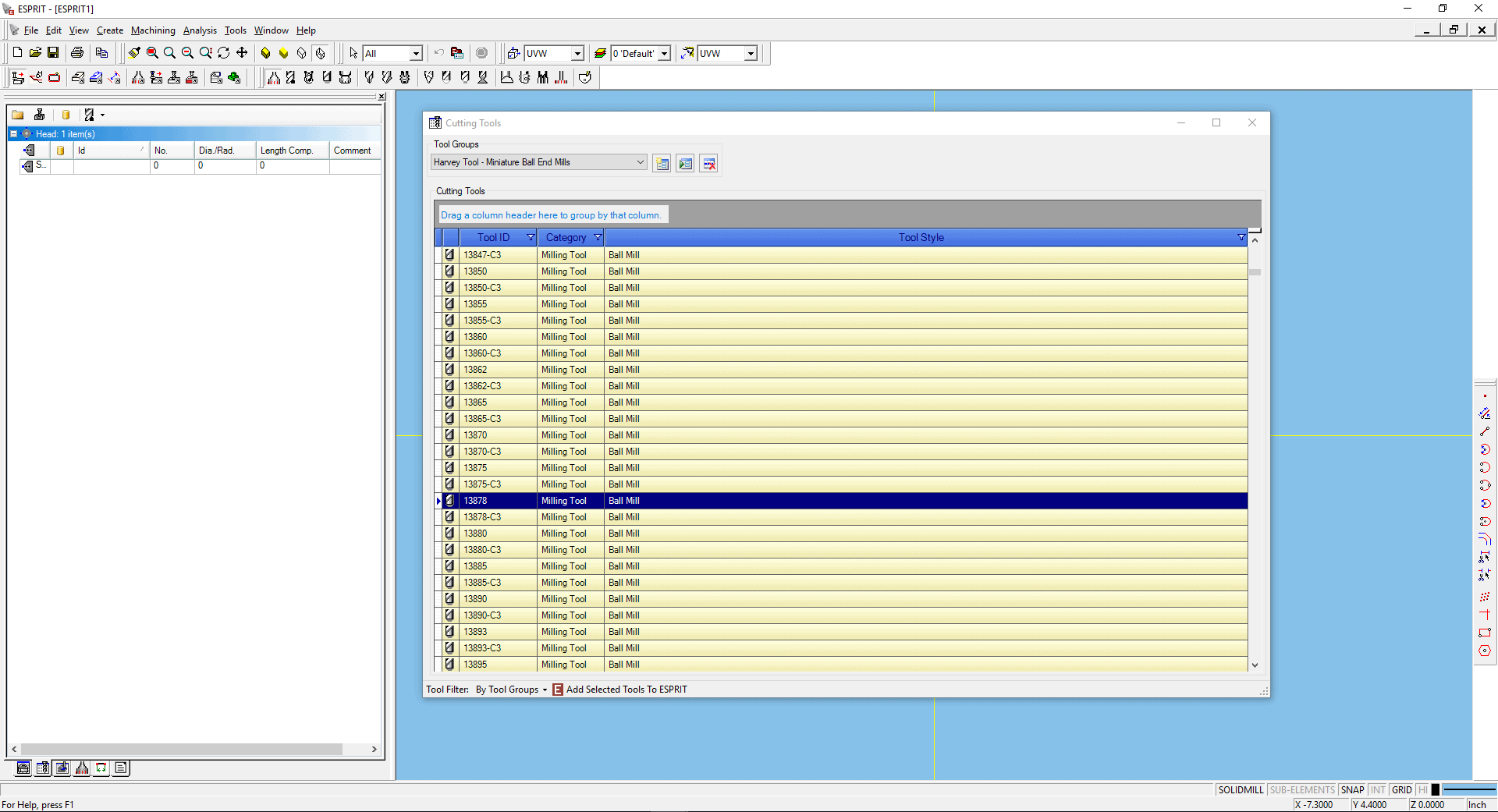 You will also be able to sort the library by Tool Style by dragging the Tool Style column header to the top of the Cutting Tool Manager screen. This will automatically group the tools by profile (ball mill, bull nose, end mill) allowing you to search through smaller tool lists for the tool number you need.
We are also giving users the ability to upload smaller library files from within the larger ZIP file to focus solely on a single product family, which will make for quicker searches. For example, users can import just the Miniature End Mills – Ball library, which will only show you tools from that product family.
http://www.harveyperformance.com/wp-content/uploads/2018/08/Logo_HarveyPerformanceCompany-4.png
0
0
Jeff Rauseo
http://www.harveyperformance.com/wp-content/uploads/2018/08/Logo_HarveyPerformanceCompany-4.png
Jeff Rauseo
2019-04-24 14:08:13
2019-05-07 15:58:05
Selecting a Tool