3 Ways to Help Solve the Machinist Shortage
The manufacturing industry is on the rise, but there is a shortage in the workforce that is limiting the abilities of machine shops to find great talent and fulfill their needs. As manufacturing continues to move back to the US, the shortage will only grow larger. With nearly 70% of the machinist workforce over the age of 45, there has to be an injection of youth in the industry over the next 20 years to keep American manufacturing alive and well. Currently employed machinists are the best source to encourage today's youth to join the profession, so the community will be an integral part of solving this machinist shortage.
Reach Out and Get Involved
The best thing machinists can do to make an immediate impact is to begin reaching out to their local communities, sharing their craft with families and students in the area. If we want to solve the machinist shortage, we have to get students excited about the industry. One great way to get students interested is to hold an open house at your machine shop and open your doors to local schools for visits. Since machining is a very visual craft, students will appreciate seeing finished projects in-person and watching the machines at work. Shops could also open their doors to vocational schools and have a "Career Night," where students who are interested in the trades can come with their families and learn more about what it is like to be a machinist. It is important to get the families of interested youth involved, as colleges will do the same at their open houses, and it gives the family a better sense of where they may be sending their son or daughter after graduation.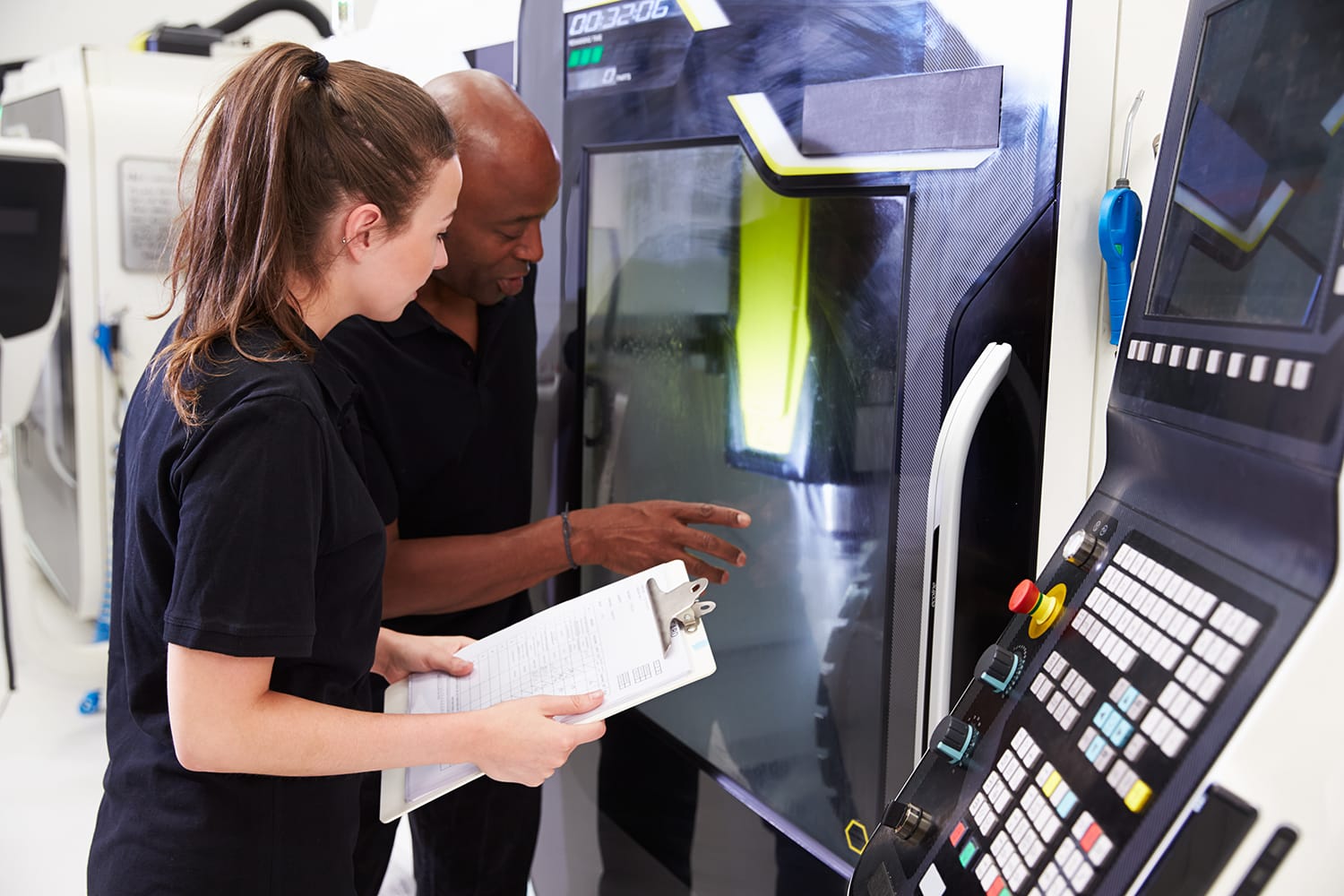 As great as it is to get students and families inside the machine shop, it is equally important for machinists to branch out and attend career days at local schools, as the trades are often underrepresented at these events. Bringing in a few recent projects and videos or photos of more advanced machining processes will be sure to open a few eyes, and might inspire a student who had never considered machining to do some research on the profession.
Join Communities on Social Media
According to a report from the Pew Internet Research Center, 92% of high school students use social media daily – a staggering number that must be taken into consideration when it comes to inspiring the younger generations. One easy way machinists can share their work is by using social media apps like Instagram, Facebook, Twitter, and YouTube. Instagram in particular has a great community of machinists, who are constantly sharing videos, tips and tricks, photos of their finished work, and talking to each other about best practices. Many machinist-related Instagram accounts have thousands of followers, and every machine shop should be jumping on this trend not only for their own marketing efforts, but also to get in front of the younger audience present in that space.
If Instagram is not an option, there are several Facebook groups with tens of thousands of machinists talking about the trade, and quite a few influential machinists on YouTube who have substantial followings and are working to raise awareness about their trade. The machinist community on Twitter is smaller than the others, but it is growing and could be a valuable resource going forward.
Share Your Knowledge
New machinists will be more likely to embrace the profession and stick around if they are welcomed with open arms and in-depth, hands-on training from the senior machinists in a shop. This will decrease turnover, and keep younger machinists connected to the trade from the start. A machine shop full of veteran machinists can be an intimidating environment for a new hire, so this is a vital step in solving the machinist shortage.
It is also a great idea to share knowledge and stories with younger relatives. Nieces and nephews, younger cousins, grandchildren, and sons and daughters may find inspiration to follow in the footsteps of someone they look up to, but they'll never know unless those experiences are shared with them.
If you already know someone who is considering a career as a machinist, share our "How to Become a Machinist" blog post with them, which is a great resource for all machine shops looking to hire young talent. This article could be handed out at open houses, career days, or school visits, and is part of Harvey Performance Company's ongoing effort to improve the manufacturing industry and help solve the machinist shortage.
You can also share our new infographic, which outlines the current state of the industry, and provides a visual representation of how you can help solve this shortage as a current machinist. Use the hashtag #PlungeIntoMachining and share to your Facebook, Instagram, Twitter, and LinkedIn pages to help us start a movement!
https://www.harveyperformance.com/wp-content/uploads/2017/06/Feature-Image-Machinist-Shortage-IMG.jpg
525
1400
Harvey Performance Company
http://www.harveyperformance.com/wp-content/uploads/2018/08/Logo_HarveyPerformanceCompany-4.png
Harvey Performance Company
2017-06-05 16:05:40
2022-06-09 11:30:39
3 Ways to Help Solve the Machinist Shortage