Rennscot LLC – Featured Customer
Featured Image Courtesy of David Bamforth, Rennscot LLC
David Bamforth is the founder and CEO of Rennscot LLC, a manufacturing company based out of Woburn, Massachusetts, which was created to meet product design demands of both individual and commercial clients. From idea to prototype, and eventually to final product, Rennscot LLC prides itself on its ability to make part ideas come to life. David took some time to talk with us about Rennscot LLC, his company's machining capabilities, and much more.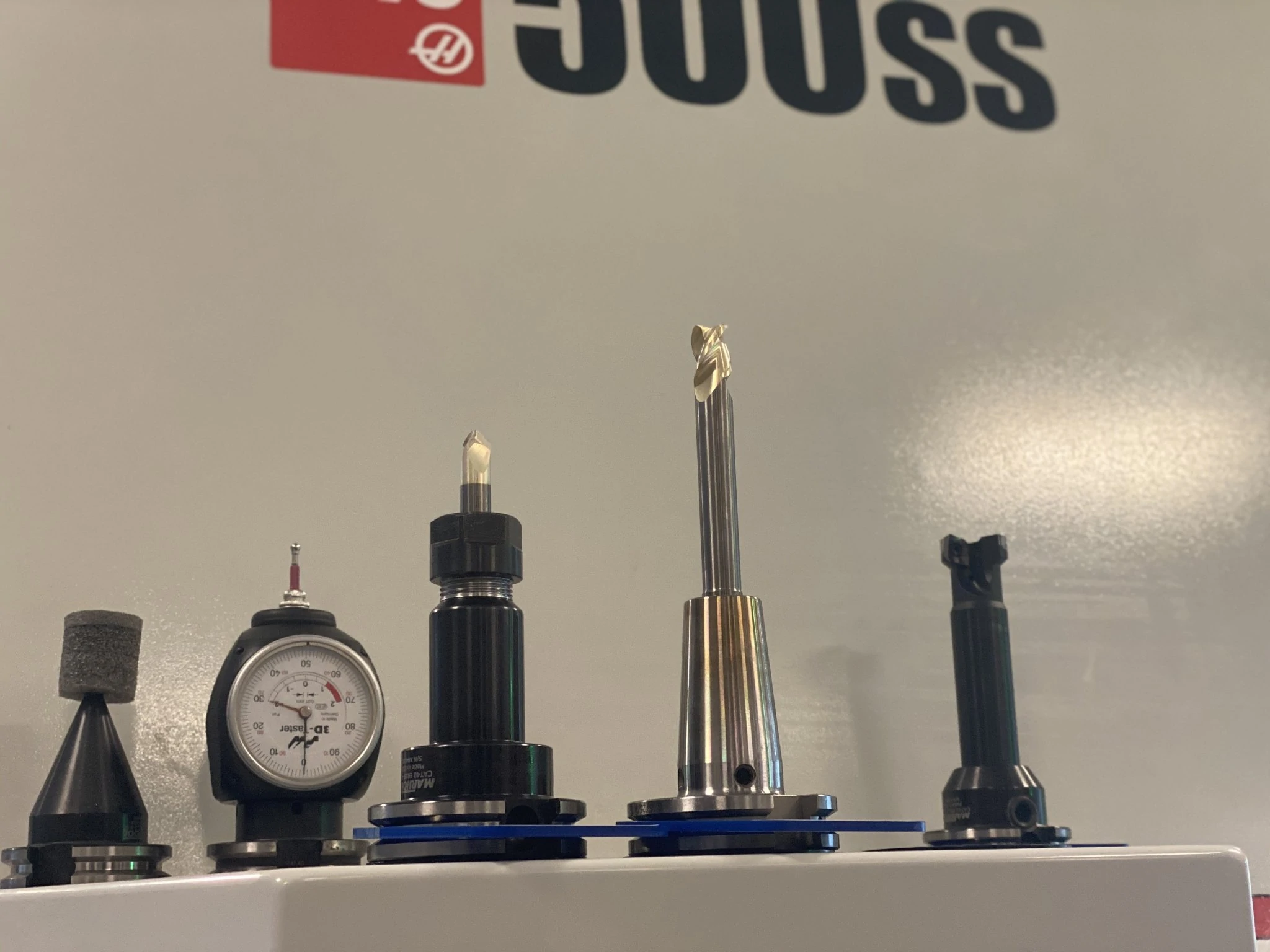 What capabilities does your shop have?
We are mostly a mill shop with two verticals and one 5-axis machine. We also have a small bar fed lathe, a larger sub-spindle live-tooling lathe, and some design tools like a Faro Design Scan Arm. We work predominantly with aluminum, but sometimes see brass, stainless, titanium, and steel alloy jobs come through. We use Fusion 360 for everything and currently all 4 of our machines are Haas.
What sets Rennscot LLC apart from the competition?
We are a bit different from most shops because, in addition to machining services, we also offer design services. A lot of our jobs are won because we are a one-stop-shop from idea to producing the final product. Recently we have been making a lot of parts for vehicle restoration. Typically, we are just handed a part and asked to reproduce it.
What is your favorite part of the job?
Problem solving and learning new skills. We are a pretty young team and love being challenged by new projects. We also pride ourselves on being pretty innovative with our machining strategies to help reduce lead times and cost for our customers.
Where did your passion for automobiles come from?
Like many, I have always been passionate about cars. I have some great memories of going to car shows with my dad and watching any TV show with a car in it as a kid. Nowadays, I spend my personal time taking our shop development car, a Porsche Cayman, to the track.
What is the coolest product you have made?
We have had some pretty unusual characters bring us some really cool projects. Currently, we are working with a guy from Connecticut on laser scanning a model Mercedes C10 Le Mans car that we will CAD model, so a full-sized car body can be reproduced. It's a really interesting project, trying to take a 1:43 car and blow it up to full size. Eventually, we will help design and manufacture many of the machined components on this car. Also, we once made a custom billet alternator mount in just 5 days for a 996 Porsche GT3 with a Chevy LS engine in it. We really enjoyed being part of that project and the V8 sounded amazing on track!
What is the most difficult product you have made?
We once worked on an enclosure for a handheld x-ray machine. The part was only about 1"x 1.25" x4" and only had .040" walls all around. The main pocket was machined with our go-to Helical ¼" reduced shank end mill. It also had #0-80 taps all along the top edge of the enclosure, making for a few broken taps! It was a pain to get dialed in but once the process was proved out it was really rewarding to get consistent good parts off the will.
Why is high quality tool performance important to you?
Once we started using high quality end mills, we immediately saw an improvement in tool life and surface finish. We also really enjoy using tools that are backed by a company that puts out so much information and resources to help its customers out.
When was a time that Harvey Tool or Helical products really came through and helped your business?
We have had several moments when we hit a wall while building a process for a new part, and Helical's phone support helped us find the perfect tool for the process. The combination of great phone support, having such a vast array of product offerings, and all of the tools always being in stock has helped my business tremendously.
Are you guys using High Efficiency Milling (HEM) techniques to improve cycle times?
Always! All our mills are spec'ed with HSM and 12k RPM spindles, and we take full advantage of this with chip breaking roughers. Honestly, we are so young that we have only ever used HEM techniques, so I'm honestly just confused by companies that don't use it. Not using HEM is like not driving a car on the highway because it's too fast.
If you could give one piece of advice to a new machinist ready to take the #PlungeIntoMachining, what would it be?
Machining is probably the most in demand and most satisfying industries that someone can get into now-a-days. There are a lot of companies that are in demand for green machinists who are just eager to learn. I would recommend putting together and sending out a resume to local shops that shows that you have the ability to take on projects and complete them.
If anyone is interested in learning more about what we do our manufacturing website, rennscotmfg.com is a great resource. Also, check us our on Instagram at @rennscot.
https://www.harveyperformance.com/wp-content/uploads/2020/07/Rennscot-1.jpg
188
500
Guy Petrillo
http://www.harveyperformance.com/wp-content/uploads/2018/08/Logo_HarveyPerformanceCompany-4.png
Guy Petrillo
2020-07-20 11:29:45
2021-08-27 09:36:39
Rennscot LLC – Featured Customer