An In-Depth Look at Helical's Tplus Coating for End Mills
When working with difficult-to-machine materials, such as Inconel, stainless steel, or hardened steels, utilizing an effective coating is important for sustaining the life of your tool and perfecting the outcome of your part. While looking for the right coating, many machinists try out several before finding a solution that works – a process that wastes valuable time and money. One coating gaining popularity in applications involving tough materials is Helical Solutions' Tplus coating. This post will explore what Tplus coating is (and isn't), and when it might be best for your specific job.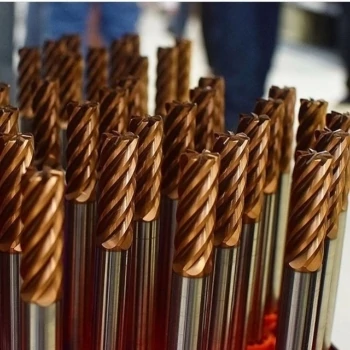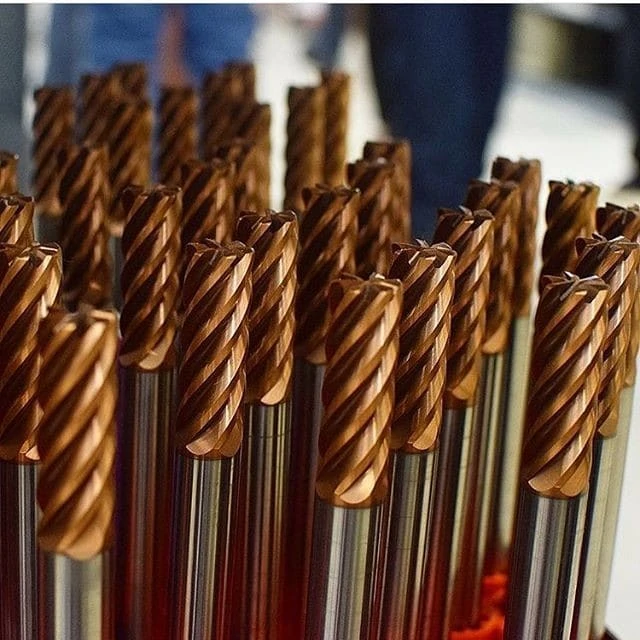 What is Helical Solutions' Tplus Coating?
Helical's Tplus coating is a Titanium-based, multi-layered coating that is applied by a Physical Vapor Deposition (PVD) process. This method of coating takes place in a near-vacuum and distributes micron-thick layers evenly onto a properly prepared tool. Tplus is a premium, multi-layered, titanium coating that increases edge strength, wear resistance, and tool life.
When Should a Machinist Use Tplus Coating?
When Working in Difficult to Machine Materials
Tplus coating works great in difficult-to-machine materials such as Inconel, stainless steel, hardened steels, and other alloyed steels with a hardness up to 65 Rc. It provides high hardness (44 GPa) for your tool, creating stronger cutting edges and resulting in extended tool life.
When Working in High Temperature Applications
When you are running an application in a ferrous material where extreme heat and work hardening are a possibility, Tplus is a great solution, as it's designed to withstand high temperatures (up to 2,192°).
In Dry Machining Applications
In the absence of coolant, fear not! Tplus coating is a viable option since it can handle the heat of machining. The low coefficient of friction (0.35) guarantees great performance in dry machining and allows the coated tool to move throughout the part smoothly, creating less heat, which is extremely beneficial in applications without coolant.
In Large Production Runs
In high production runs is truly where this coating excels, as its properties allow your tool to remain in the spindle longer – creating more parts by avoiding time in swapping out a worn tool.
https://www.harveyperformance.com/wp-content/uploads/2019/08/Feature-Image-Tplus-Coatings-IMG.jpg
525
1400
Harvey Performance Company
http://www.harveyperformance.com/wp-content/uploads/2018/08/Logo_HarveyPerformanceCompany-4.png
Harvey Performance Company
2019-08-05 01:39:43
2022-04-20 16:07:50
An In-Depth Look at Helical's Tplus Coating for End Mills